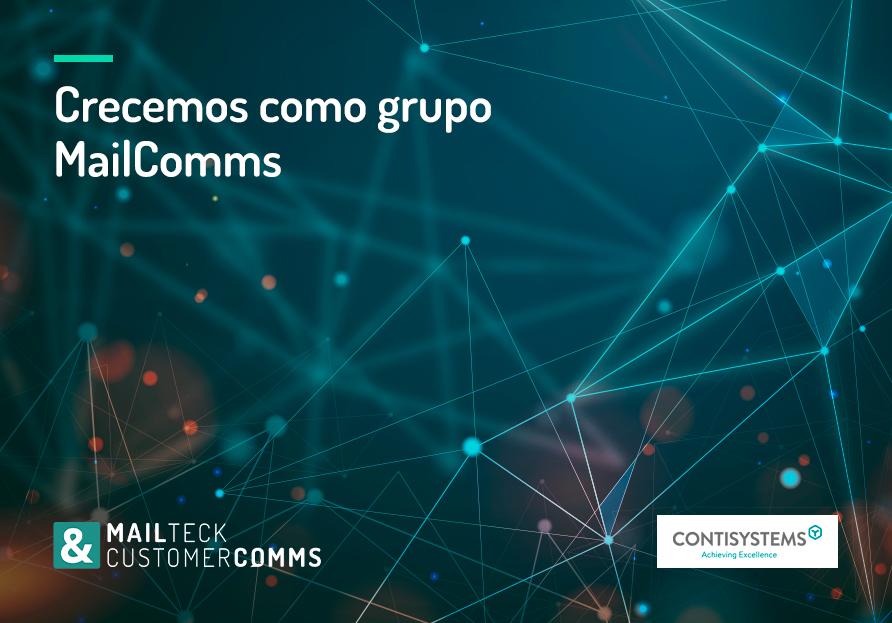 At the end of 2021 we told you that we were expanding our international expansion with our "landing" in Portugal. Well, this part of our internationalization reaches these days a very important milestone with the acquisition of the company Contisystems. This company, with 50 years of experience, is one of the leaders in Portugal in personalized printed and digital communication, as well as in the payment card sector.
What does this operation entail? We will amplify our presence in the Portuguese market, take an important leap in our commercial capacity and also expand our production capabilities. In fact, we will practically double them.
This purchase will have a very positive impact on the portfolio of products and services available to Portuguese and Spanish customers. In addition, we will make available to the Portuguese market our know-how in communications and transactions for legal compliance in the areas of digital identification, electronic contracting, digital onboarding, reliable communications and digital custody.
On the other hand, the productive capacity in print and digital personalized communication and the expertise of Contisystems as a supplier for the financial sector in the means of payment (payment cards and bank checks), will reinforce our ISO 27001 for Information Security and ISO 22301 for Business Continuity.
And we want to highlight how we want to carry out the acquisition. Together with our Portuguese colleagues, we have designed a staggered integration that will allow us to maximize operational and business synergies. The agreement includes that the entire Contisystems team will remain with the project and that its CEO, Duarte Conceição, will join our Board of Directors. For MailComms, the commitment of its staff and its knowledge of the Portuguese market are crucial to continue with the current quality of service.
This path to joining forces includes combining strategies, operations and, as mentioned above, teams. On the one hand, we seek to maximize the expected growth with this operation and the common, bi-directional learning. On the other hand, and most importantly, it is important that customers benefit from the advantages of this operation from the very beginning.
Our CEO and founder of MailTecK & Customer Comms, Javier EchebarríaWe are fully committed to Contisystems, a unique brand with an impressive 50-year track record. Moreover, we are aware of its potential for further growth. We will invest in its development and ensure that the company is integrated into the group as soon as possible."
Y Duarte Conceiçãowho we have already introduced to you, emphasizes "the positive impact of this transaction for our customers. While our level of commitment will remain as high as ever, thanks to MailComms we will offer an improved service through more efficient technological processes. We also expand our range of products, services and production capacity".
This news, which you can understand in "Iberian key", will bring great benefits to the Spanish and Portuguese markets.