e-Invoice
Your allied solution for your electronic invoicing processes.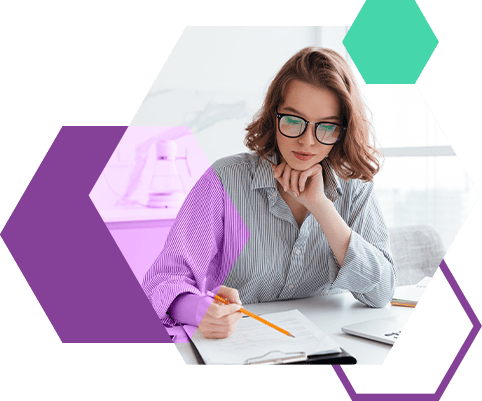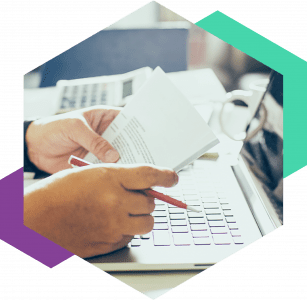 The draft Crea y Crece Law provides for the generalization of the mandatory use of electronic invoicing in companies and self-employed workers. For transactions with Public Administrations, it has been so since 2015. Our e-Invoice solution, included in the Communicalia platform, makes it easier for companies to comply with the standard and offers them a series of associated benefits:
Digitalization of business relationships.
Reduced transaction costs.
Greater transparency in commercial transactions.
Reduction of delinquency in commercial transactions.
This tool covers the complete billing cycle for individuals (B2C), legal entities (B2B) and Public Administrations (B2G) integrated in FACe portals. In addition, it works with its own or delegated digital signature and takes advantage of the storage and custody features of CommStore in Communicalia.
INTEGRATED MANAGEMENT OF ELECTRONIC INVOICES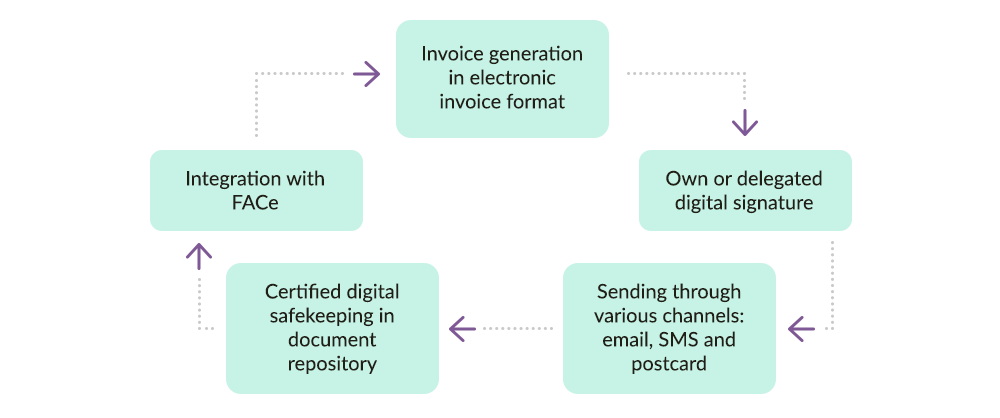 e-Invoice is an integral solution in a service model with no impact on the client companies' systems:
Self-developed and scalable, easy to implement and integrate with customer systems.
With high availability infrastructure hosted in CPD-cloud with maximum security guarantees.
With production center for the management and processing of paper invoices.
Our solution also offers full regulatory compliance (new Crea y Crece Law, Law 25/2013 and Royal Decree 1619/2012) and benefits from our accreditation as an electronic invoicing services company in FACe. It also incorporates our philosophy

compliance by design


,
with ISO 27001 (information security) and ISO 27701 (information privacy) certifications and our accreditation as a qualified provider of trusted electronic services by the Ministry of Economic Affairs and Digital Transformation.
MAIN FEATURES OF OUR E-INVOICING SOLUTION FOR ELECTRONIC INVOICING

Unified and single management of all physical and digital billing channels from a single file.

Ability to dynamically deliver each invoice through its corresponding channel (postal, email, SMS, electronic invoice…).

It includes a dynamic document composition module.

Integration with own or delegated digital signature.

Easy integration in different virtual offices.
BENEFITS OF OUR E-INVOICING SOLUTION FOR YOUR ELECTRONIC INVOICING

Streamlines the generation, sending and receipt of electronic invoices.

Optimizes the work of departments such as Administration and Billing.

Eliminates printing, mailing and transaction costs.

Guarantees the authenticity of the documents.

It has a tool that is continuously updated to meet regulatory requirements.

Facilitates accessibility to the history of stored invoices.
HOW DOES OUR E-INVOICING WORK?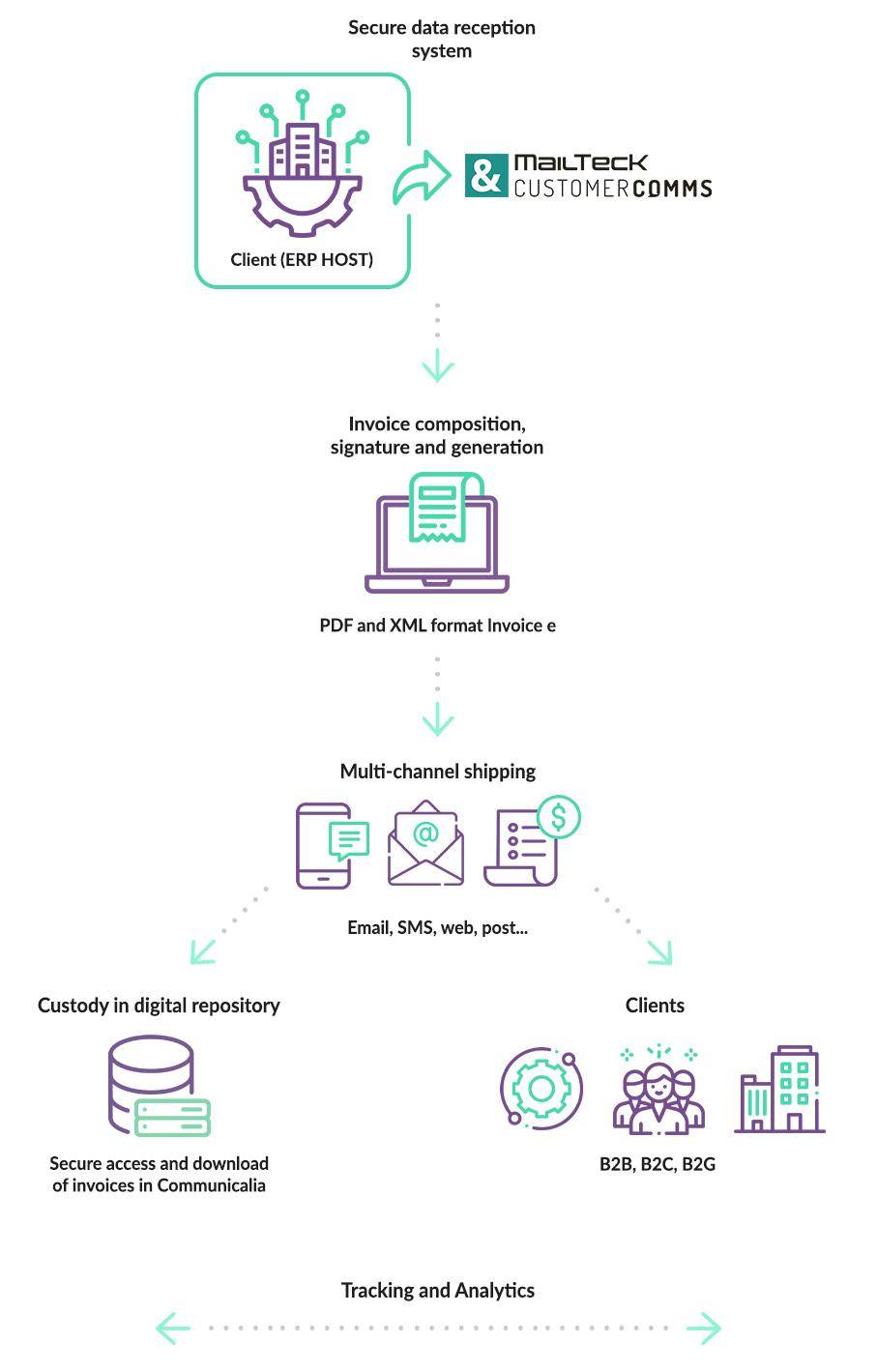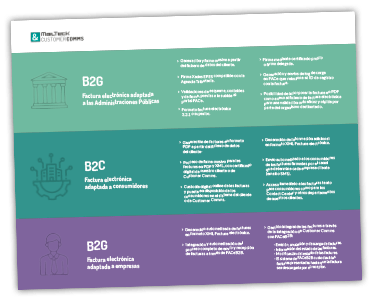 E-INVOICE
Do you want to know how it applies to B2G, B2C and B2B?
Download this infographic for customized details for each type.
DOWNLOAD
Do you want to incorporate Mail e-Invoice to your company?
Talk to a specialist