Certification and signature of communications and transactions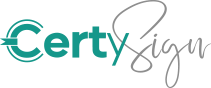 CertySign: We provide legal evidentiary value to your multichannel communications and transactions.
CertySign: take control of your trusted multichannel communications and transactions
CertySign is a self-developed platform, simple and easy to access, with which departments such as Legal, Human Resources, Sales, Marketing, Administration and Finance, among others, will certify relevant communications and transactions sent to customers, employees and suppliers through online (email, SMS, web…) and offline (postal) channels. And, always, maintaining the branding of each company, with safe custody of evidence for the time necessary to provide it in case of claims or possible litigation.
This solution also allows senders to manage end-to-end communications in accordance with the legislative obligations arising from the General Data Protection Regulation (GDPR) and the eIDAS regulation. Both regulations, which are European in scope, were created to protect users in the digital world, especially with regard to communications and transactions between them and companies.
The level of security provided by both regulations is achieved by obtaining evidence that the transaction took place:
At a given time.
Between clearly identified parties.
With concrete contents and agreements.
In accordance with current legislation.
And with the customer perfectly informed.
In order to give legal evidentiary value to the process, a third party, a trusted service provider, must collect the evidence and independently certify the transaction.
Designed under the compliance by design philosophy, CertySign is a high performance platform, based on a microservices oriented architecture. The solution allows you to generate, send, trace, certify and safeguard pre-designed communications and transactions tailored to your company's specific needs.
Accelerate with CertySign the digital transformation of your business, while reducing costs, improving efficiency, strengthening legal security and gaining in sustainability. It relies on a trusted electronic service provider qualified to unify and provide legal reliability to all types of communication processes through multiple channels.
Case of success in the management of informed consent in medical treatments
Thanks to a multi-channel process designed on our CertySign platform, we helped one of the three main companies in the national healthcare sector to reduce by 27% the time invested in the management, validation and filing of informed consents for medical treatments.
Do you want to save time and resources in informed consent management with CertySign?
Contact a specialist
Benefits of our CertySign platform
It is an ally in your communications with customers, suppliers and employees for your Legal, PR, HR, and Marketing departments. HR, Commercial or Purchasing.
It offers a unique, collaborative, common and customizable space to manage certified communications, with the possibility of incorporating electronic signatures.
It is a source of real-time knowledge of the interlocutor's interactions, with a record of responses and times and with legal evidentiary value in processes such as hiring or claims.
Discover how CertySign works
The more relevant a transaction or a communication is, the more important it is to properly select the technical means to make it more secure and to obtain all the evidence.
MailTecK and Customer Comms' specialized consultants will advise you to build the most appropriate process at all times, with the right level of legal protection and the most attractive customer experience. This advice can be completed with the creation and design of your communications and the debugging of contact databases to optimize deliverability and response.
With CertySign, the design of communications and transactions is tailor-made and starts with the chosen delivery channel, whether digital (SMS, email and web) or physical (postal). The platform supports individual, bulk or batch synchronous and asynchronous shipments, both domestic and international. It also allows you to program automations with additional options such as the configuration of status-based alerts, automatic resending in the event of no response and the combination of sending channels.
The platform incorporates various technologies necessary to integrate different functionalities into the communication process:
Customer identification and authentication (KYC).
Signature processes: simple, advanced and qualified.
Choice and certification of evidence.
Documentary composition, custody and notarization.
The operation of CertySign is simple: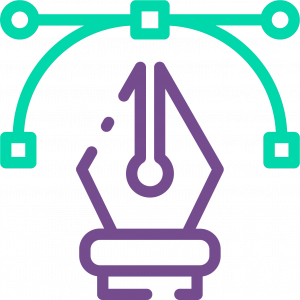 1. We design each communication process or transaction to your needs.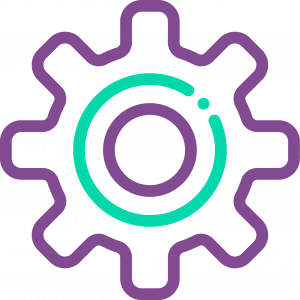 2. We configure the environment to adapt it to the needs of your company and your branding.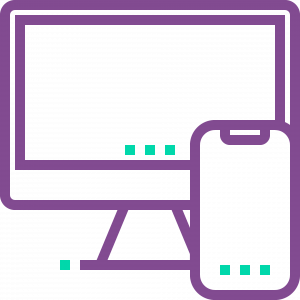 3. We load the designed processes in the platform.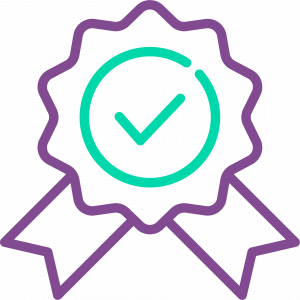 4. We train the authorized users of your company for its use.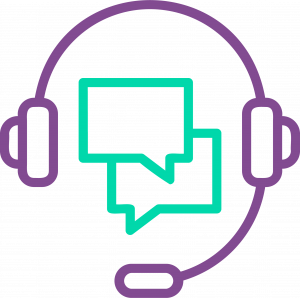 5. We offer your company a telephone and online support service.
CertySign allows you, on the same platform…
Generate communications and transactions.
Send communications through physical and digital channels.
Know the status of each communication or transaction in real time.
Incorporate automatic actions depending on the status (forwarding, reminders…).
Schedule resendings through different channels to improve success rate.
Trace all evidence of each communication.
To certify the whole process in an integral way.
Securely store all evidence.