CERTIFIED WEB PUBLICATIONS
Web content certified by a trusted e-service provider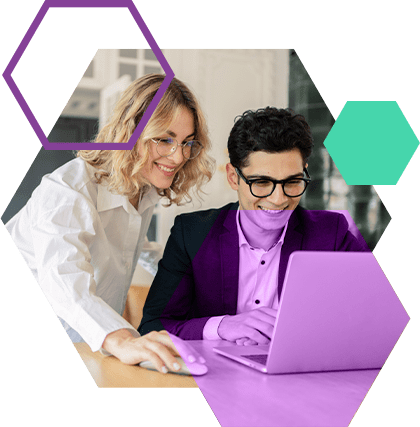 Talk to us if the information contained on your company's website must comply with regulations such as the General Data Protection Regulation (GDPR), PSD2 and MiFID II, as well as the insurance distribution directive IDD or the frameworks for secure e-commerce LSSI-CE..
At Customer Comms we certify your web publications thanks to our accreditation as a trusted e-service provider.
We accredit the information on your website at all levels: HTML, PDF documents and other accessible, viewable or downloadable content for your customers or visitors. Our certification, with full legal validity, includes evidence and time stamps (time of publication of the content and time period), as well as the interactions of visitors with that same content. To give legal validity to all the publications and web contents of your company.
Certification performed by a trusted electronic service provider.

Permanent and periodic review of the information.

Validity before the Public Administrations according to the law 11/2017, on the Electronic Access of Citizens to Public Services.

Intellectual and industrial protection of texts, logos or images present on your website.

We provide evidence in court in case of legal disputes with your clients.
You are interested if you are looking for…
To give legal validity to the contents of your website.
To publish administrative specifications, bids or bases for public tenders.
To give credibility to the legal conditions of your website and your e-commerce services.
Publish contracts for products or services online.
Exhaustive control of all your electronic publications by means of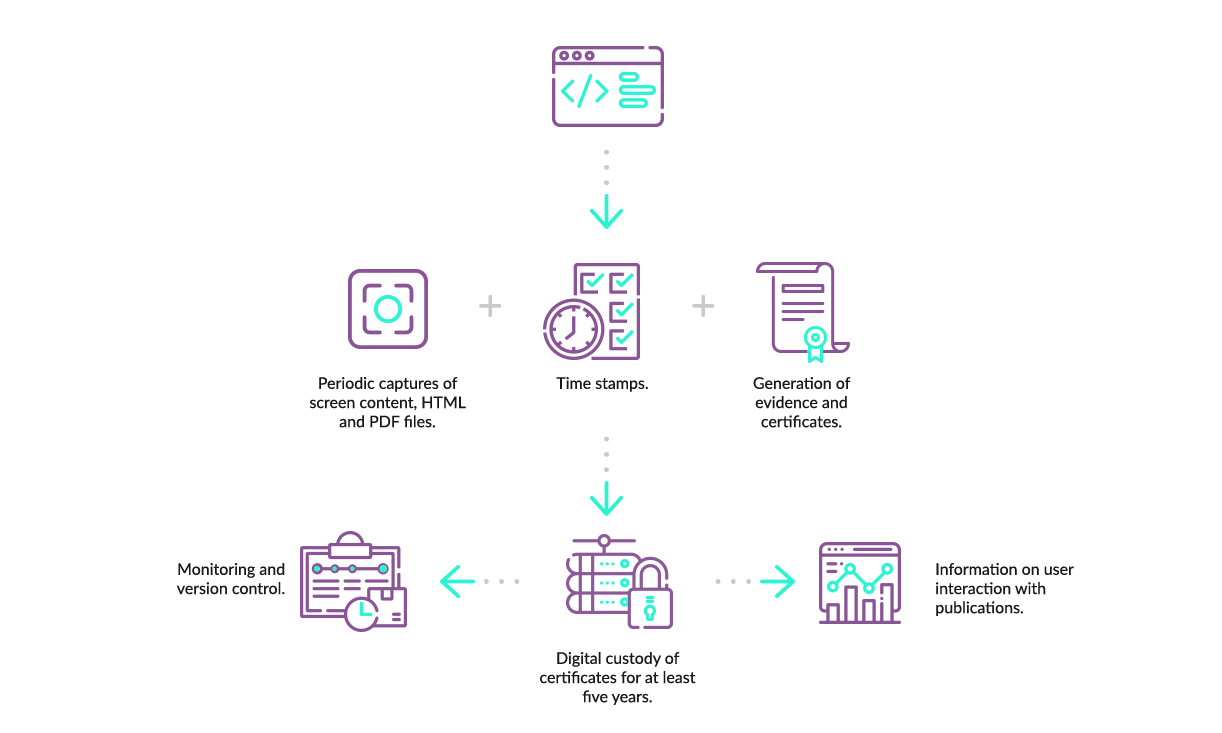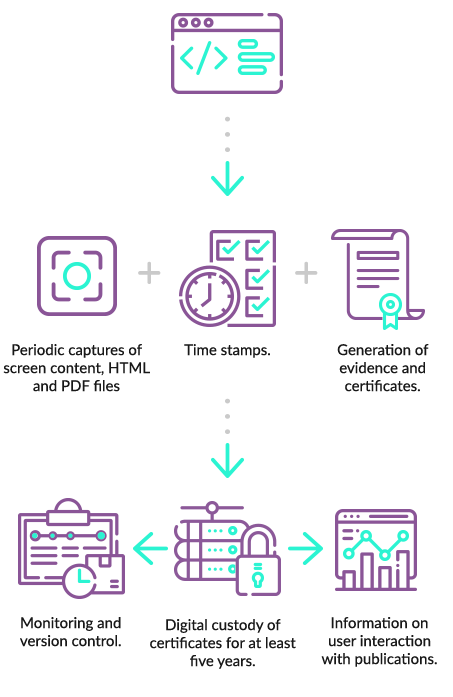 Do you want a trusted partner to certify the contents of your website, with full legal validity?
Contact a specialist