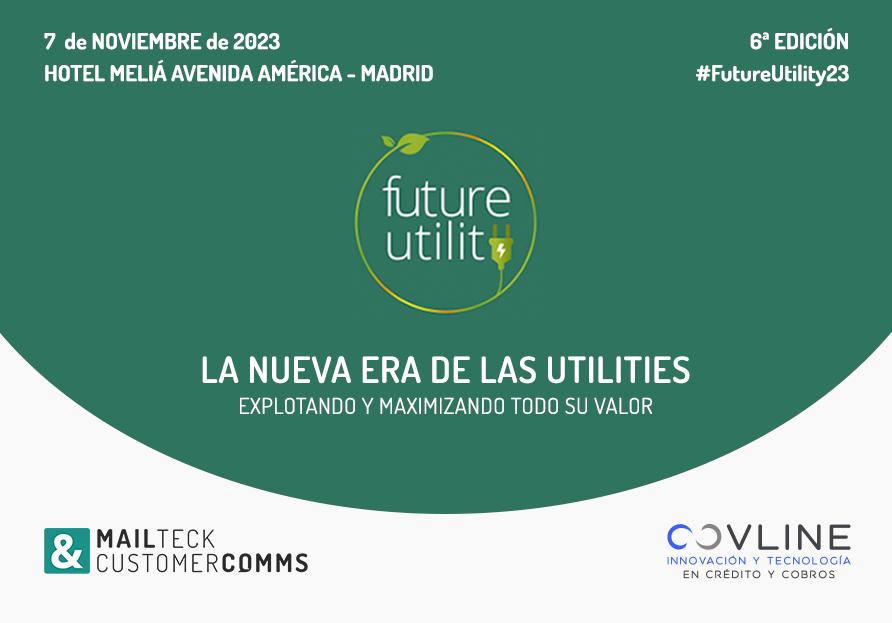 On November 7, the 6th edition of the Future Utility meeting will be held with the theme "The new era of utilities, exploiting and maximizing their full value" and we, MailComms Group, will be there along with our trusted partner Covline.
During the event, designed for professionals, the 5 main challenges of the sector will be addressed: internationalization, regulation, energy transition, modernization of the public sector and artificial intelligence (AI). And it is in this last point that we will actively participate with our presence in the round table "Digitalization and use of AI applied to payment claims and supply suspensions".
2023 is proving to be a key year for AI, the protagonist, for many experts, of the "4th industrial revolution". In our forum we will explain how the transformation of a company can be supported by data management. In this specific case, to efficiently manage payment claims and supply cuts to customers.
To this end, we will explore how to assess customer credit risk by analyzing large volumes of data or predict defaults by studying behavioral patterns. We will also discuss effective dunning strategies, tailoring collection actions to each individual, automated tracking and management of credible communications, and the use of data and omnichannel communication in the digital customer journey.
We will know first-hand the experience of our client AXPO thanks to the participation of Ana de la Vega del Prado, Credit Collections Responsible of AXPO IBERIA SLU, the largest Swiss producer of renewable energy and international leader in trading and marketing of solar and wind energy.
We will share these and other reflections with the attendees and with the other speakers from leading companies in the utilities sector, such as Naturgy, Enagás, Cepsa, Acciona, Redexis, Total Energies and Repsol, among others.
If you work in a Utilities company and would like to attend the event, limited invitations are available. Request your ticket through : marketing@mailteck-customercomms.es
Here is some useful information:
Event: Future Utility
Session: INTERVENTION Digitalization and use of AI applied to payment claims and supply suspensions.
Date: November 7, 2023
Venue: Hotel Meliá Avenida de América (Madrid)
Roundtable: Digitization and use of AI applied to payment claims and supply suspensions
Time: 12:00 h